The Smithsonian's Natural History Museum is the third most visited museum in the world. With a quick perusal of the highlights it is easy to understand why. The remarkable gem and mineral collection is world class including 300,000 rock and ore specimens. While we are, only naturally, impressed by the Hope Diamond, a few rooms further back was our main draw: a display devoted exclusively to gold in all its awesome and delightful forms.
Mines
It is unsurprising that a large portion of the gold on display finds its origin in California. Indeed, there are several groupings of nuggets displayed by their district of origin, such as Grass Valley and Forest Hill. These strike an edifying contrast to those also on display from Colorado or Transylvania, Romania.
Nuggets
While the collection of various gold samples is vast, three massive nuggets in the lower right of the case quickly dominate ones attention. Of particular note is a 1612 gram nugget from Eureka Mine in California. The other two are from Shore Mine in Tuolumne County, California.
Your Own Art
Impressed by these impressive specimens of gold? We were too! Keep a piece for yourself by buying an art print or poster from our store.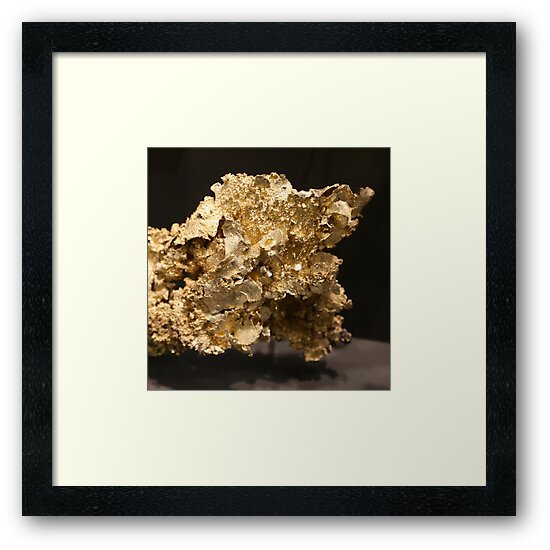 California Gold
Posters starting at $12.96
Art Prints starting at $15.00
Share in the comments if you want to see another print quality image in the store.